Welcome to The Seafood Cafe, located in the heart of Dublin. We are a multi award-winning restaurant that prides itself on serving the freshest and most delicious seafood dishes in the city.
At The Seafood Cafe, we are deeply committed to sustainability and the responsible sourcing of our seafood. That's why we exclusively source our seafood from our sister company, Sustainable Seafood Ireland. This company is dedicated to promoting sustainable fishing practices and ensuring that all of the seafood we serve is caught using responsible methods.
Our menu features a wide variety of seafood options, including oysters, lobster, shrimp, and many other delectable choices. Our menu changes daily depending on the catch of the day, ensuring that every dish is as fresh as possible. We also offer a selection of non-seafood dishes for those who prefer a different type of protein.
Our bar dining area is something truly special, offering guests the opportunity to watch our chefs prepare and cook everything in front of them. The atmosphere is buzzy and energetic, making it the perfect spot for a night out with friends or a romantic date. We are proud to have the largest selection of Irish oysters under one roof, all sourced exclusively by Sustainable Seafood Ireland.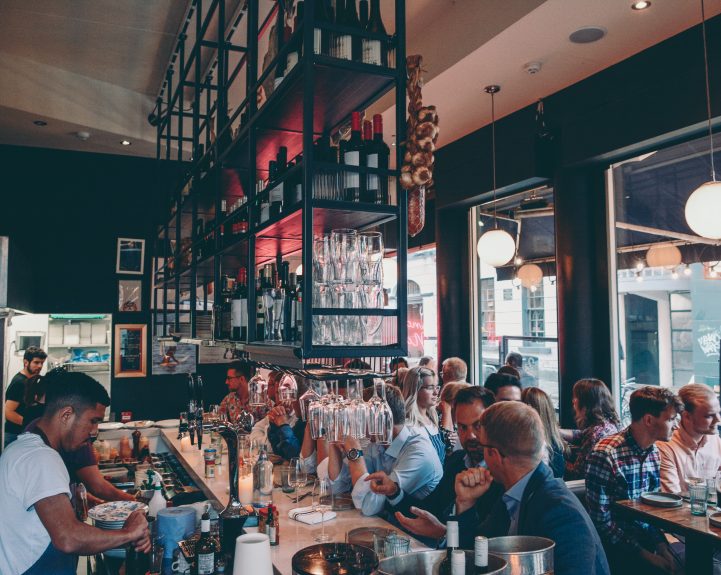 Our skilled chefs, led by chef owner Niall Sabongi, use only the highest quality ingredients to create each and every dish, ensuring that our customers have an unforgettable dining experience.
In addition to our delicious food, we also offer a warm and welcoming atmosphere that is perfect for a casual meal with friends and family.
We are open for lunch and dinner seven days a week, and we also offer catering services for special events.
Read More